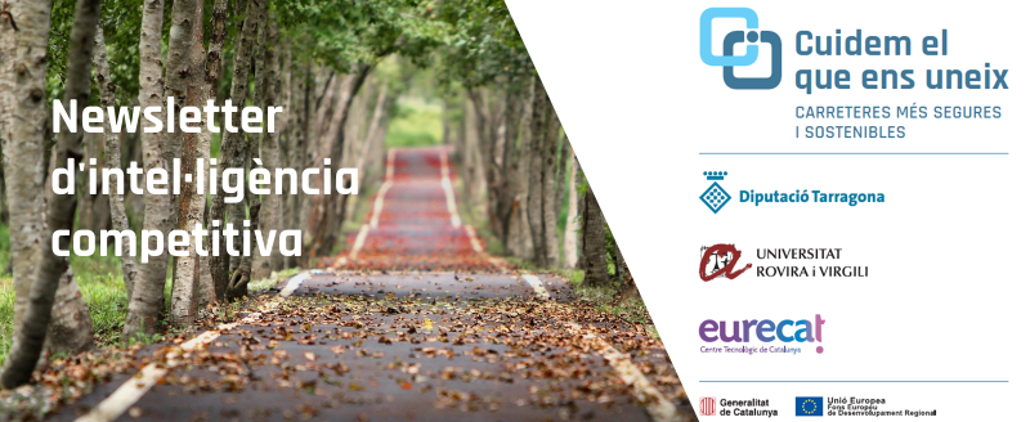 Maig 2022
Projecte d'especialització i competitivitat territorial (PECT) emmarcat en la RIS3CAT i el PO FEDER de Catalunya 2014-2020.
"CUIDEM EL QUE ENS UNEIX. CARRETERES MÉS SEGURES I SOSTENIBLES"
El Projecte d'especialització i competitivitat territorial (PECT) 'Cuidem el que ens uneix. Carreteres més segures i sostenibles' desenvolupa solucions innovadores en l'aplicació de materials per a la construcció i manteniment de la xarxa de carreteres i en la seva senyalització. Té la finalitat de millorar la seguretat viària, la sostenibilitat del territori i la generació de noves oportunitats d'activitat econòmica. Liderat per la Diputació de Tarragona, hi participen també la Universitat Rovira i Virgili i Eurecat. El projecte està cofinançat pel Fons Europeu de Desenvolupament Regional (FEDER) de la Unió Europea, en el marc del Programa operatiu FEDER de Catalunya 2014- 2020, objectiu d'inversió en creixement i ocupació.
Editorial: Article del mes
La radiació ultraviolada, l'oxidació, la temperatura, la humitat i les càrregues de trànsit produeixen degradació i fragilitat en el paviment asfàltic. Les microfissures es converteixen en macrofissures, que finalment condueixen a la fallada del paviment. Encara que l'asfalt té una capacitat inherent d'autoreparació, està constret. Com a resultat, els danys s'acumulen més enllà de la capacitat de l'asfalt per a reparar-se a si mateix. Aquesta recerca empra el mètode de curació d'esquerdes in situ de la tecnologia de rejoveniment encapsulat per a millorar la insuficient capacitat d'autocuració de les carreteres. Això permet que la curació induïda extrínsecament en l'asfalt l'ajudi a recuperar-se dels danys soferts durant la vida útil. Es va realitzar la microscòpia òptica, l'anàlisi termogravimétrico i la prova de càrrega de compressió de les càpsules per a caracteritzar les seves propietats. Es va mesurar el comportament d'autocuració de l'asfalt encapsulat induït pel rejovenidor utilitzant les proves de bigues de flexió en tres punts en bigues d'asfalt no envellides, envellides a curt termini i envellides a llarg termini. La taxa d'alliberament d'oli abans i després de la curació es va quantificar mitjançant espectroscòpia d'infrarojos per transformada de Fourier. Els resultats d'aquestes proves es van utilitzar per a explicar la relació entre el temps de curació, la temperatura, l'envelliment de l'asfalt i el nivell de curació. En general, es va determinar que el rejovenidor encapsulat era acceptable per a reparar les mescles d'asfalt perquè augmentava la temperatura i la durada de la curació, la qual cosa donava lloc a un índex de curació de fins al 80%.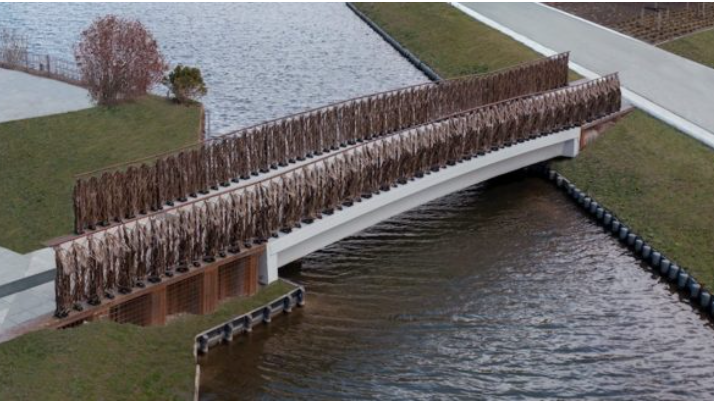 The world's first 'smart circular bridge'
Eindhoven University of Technology (NL) leads a EU project to build three city bridges made from a biocomposite material consisting of flax and bioresin. The first bridge is now in place in Almere, the Netherlands.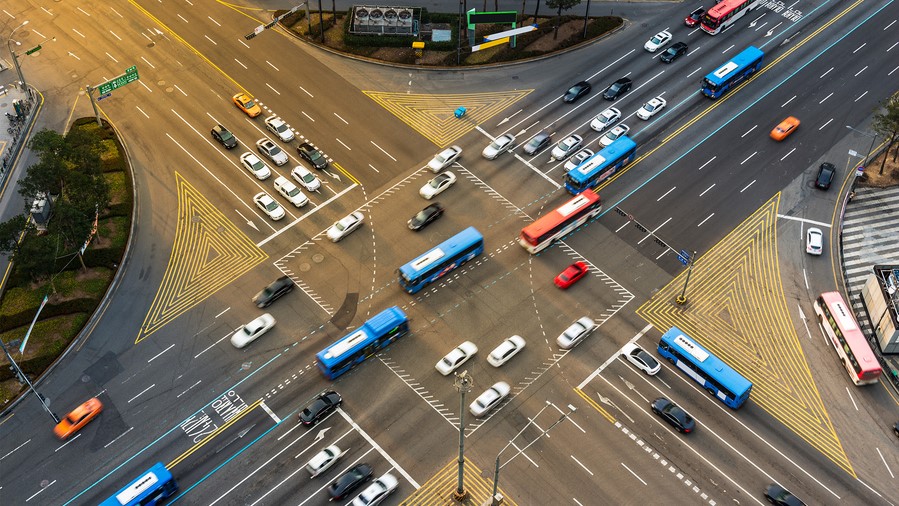 On the road to cleaner, greener, and faster driving
No one likes sitting at a red light. But signalized intersections aren't just a minor nuisance for drivers; vehicles consume fuel and emit greenhouse gases while waiting for the light to change.
Zero-trust architecture may hold the answer to cybersecurity insider threats
For years, organizations have taken a defensive "castle-and-moat" approach to cybersecurity, seeking to secure the perimeters of their networks to block out any malicious actors.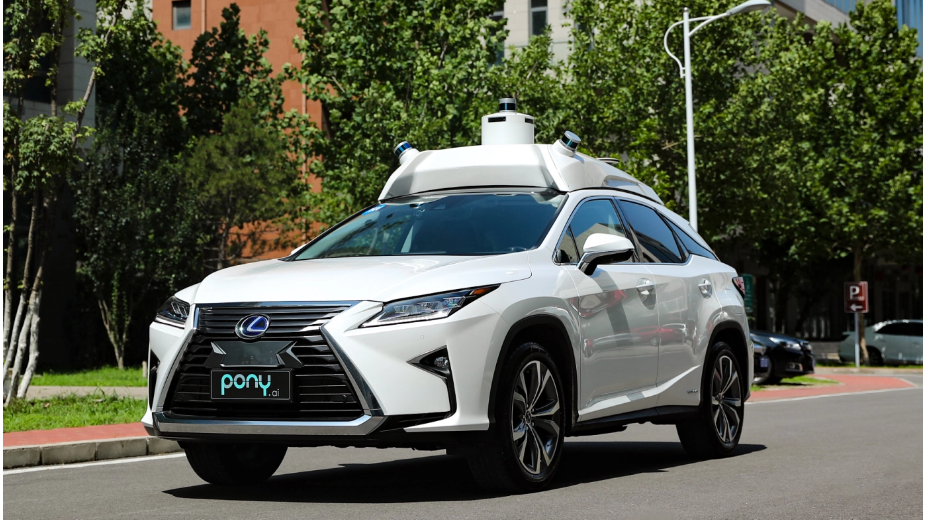 Pony.ai loses permit to test autonomous vehicles with driver in California
The California Department of Motor Vehicles revoked Pony.ai's permit to test its autonomous vehicle technology with a driver on Tuesday for failing to monitor the driving records of the safety drivers on its testing permit.
Bridging transit gaps in Nashville with public transit and micro-mobility integration
Bridging transit gaps in Nashville with public transit and micro-mobility integration WeGo Public Transit's Dan Freudberg,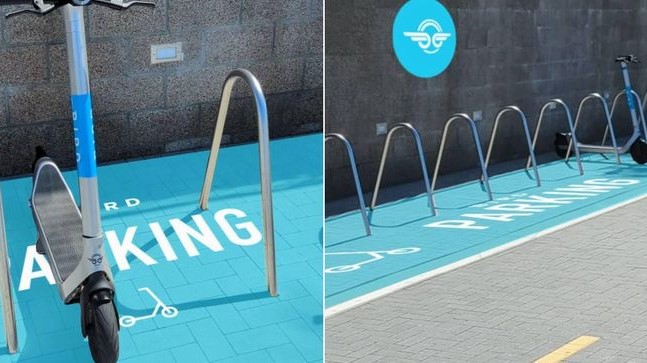 Micromobility companies use Google augmented reality technology to target scooter litter
Micromobility companies Bird and Lime announced last week they're using augmented reality technology powered by Google in an effort to stop users from leaving their dockless e-scooters where they're not supposed to be parked
"We are Facing a Huge Increase of Potential Battery Waste" – Mobility Moments With Circunomics CEO
Circunomics is a marketplace for the reuse and recycling of Li-Ion batteries – one platform to manage the whole lifecycle of millions of batteries based on data.
3 urban energy innovations with global implications
From buildings to cars to neighbourhoods, energy solutions are emerging from urban innovation projects with the potential for global scalability.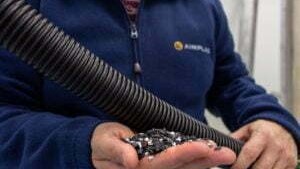 El proyecto Life CIRC-ELV reduce las emisiones de CO2 en la fabricación de nuevos productos plásticos para el transporte y la construcción
El proyecto Life CIRC-ELV ha permitido desarrollar un nuevo proceso en la gestión de vehículos fuera de uso para recuperar los paragolpes y depósitos.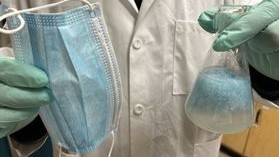 Face masks can also protect concrete
Researchers at WSU have developed a process for fabricating tiny fibers from face masks, which can be added to cement concrete to strengthen it and prevent it from cracking. With the ubiquitous single-use face masks